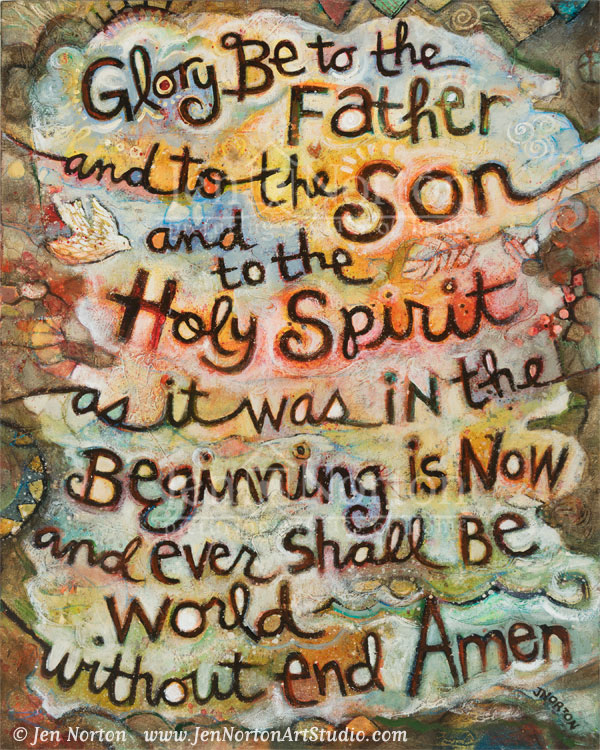 Life on modern earth can be like a hurricane, swirling us one way, then the other. Fear, indecision, conflicting opinions, self-doubt, 24 hours of noise. It can all be overwhelming. And if you "build your house on sand" by trying to navigate it all yourself, it just might crumble you when the hot winds blow. But then there's this little ancient prayer crafted from the words of Jesus (Matthew 28:19) and the apostles (Romans 11:36). The "Glory Be." Just a short little recitation that lays the solid foundation of the Holy Trinity. A reminder…as it was from the beginning of time and ever shall be. Hope. I find it a very comforting thought.
This artwork is available on prints and products in my Fine Art America store:
…or on small prints made in my studio on Etsy.