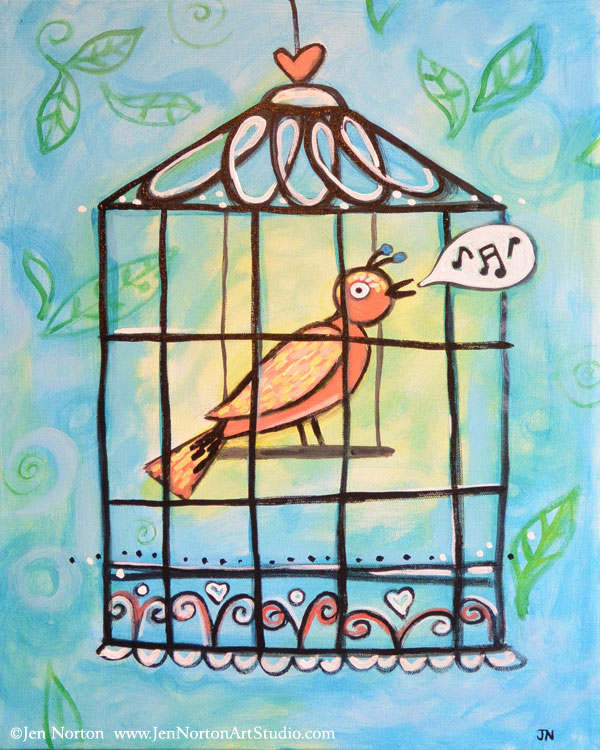 Paint along with me and create your own whimsical Singing Bird artwork at my next VinoPaint event on Tues, May 26! We had such a great time at our last event, we're going to try it again with a cute little bird image. I hope you can join us and paint along!
This is a perfect opportunity for a girl's night out or date night, and there's no experience necessary. All materials will be provided. Even if you've never painted before, I'll guide you through the process with lots of direction. By the end, you'll have your own unique piece of art to add a bit of colorful happiness to your life! Recommended for 18 years and older only.
Our event will be held at Tony & Albas in San Jose, CA (Google Map) from 6-9pm on Tuesday, May 26th. You can get all the details and sign up on the VinoPaint site here: http://vinopaint.com/event/vp-052615-event/
Hope to see you there!
PS: Use code jenbird$10 at checkout for $10 off, for a limited time.