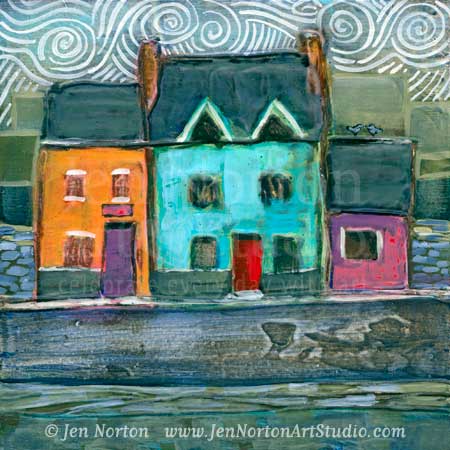 "All is changed, changed utterly;  A terrible beauty is born."
–WB Yeats in his poem Easter 1916.
The most deeply beautiful things of this world are often formed from a mix of grace and pain. It's true of art, of people, of family. And it's certainly true of Ireland. As my Irish grandmother used to say, "Into every life, a little rain must fall." My ancestors may have emigrated the US over 150 years ago, but there are "bits and bobs" of Irish-ness that flow through my blood, still. I've been lucky to spend about six cumulative weeks over the last two decades on the emerald isle where I've come full circle to confront the paradox of my own soul: the indivisible combination of beauty and hardship common to us all. More than the green fields, castles and cable-knit sweaters, it's the incredibly poetic illustration of the human spirit that is Ireland that makes us romanticize it so much. I feel it in the undertones of the bodhrán and bagpipes in Irish music, in the crisp wind and driving rain necessary for unbelievably green fields, and in the skillful craftsmanship of a U2 lyric.
This little painting is of my memory of the rural towns encountered throughout Ireland. In typical Irish style, stone buildings are painted all kinds of fun colors normally reserved for foggy seaside towns. Homes and businesses displaying every color of the rainbow are butted up right against the road in structures clearly built before cars were the norm. The weather may be gray and dreary, but you can't help but smile at the colorful homes along the way. Terribly beautiful in their own weathered way.
Celebrate a bit o' the Irish with me for St. Paddy's Day! I've got beautiful prints of my Irish town houses with a special house blessing available here.